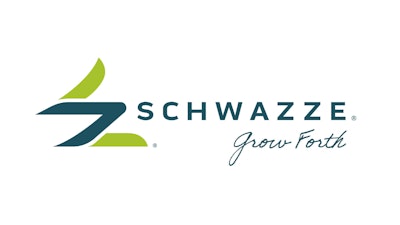 Schwazze
Schwazze, a multi-state operating cannabis company with assets in Colorado and New Mexico, announces the grand opening of its medical and recreational dispensary, R.Greenleaf Hobbs.
The R.Greenleaf Hobbs store opening continues the company's expansion throughout New Mexico and comes on the heels of eight additional R.Greenleaf store openings since Schwazze's acquisition of the retail banner in February 2022. This opening along with the recent acquisition of Everest brings Schwazze's total number of New Mexico retail dispensaries to 33.
Since April 2020, Schwazze has acquired, opened, or announced the planned acquisition of 62 cannabis retail dispensaries (bannered as Star Buds, Emerald Fields, R. Greenleaf, Standing Akimbo, and Everest) as well as eight cultivation facilities and three manufacturing plants across Colorado and New Mexico. In May 2021, Schwazze launched its Biosciences division, and in August 2021 it commenced home delivery services in Colorado.