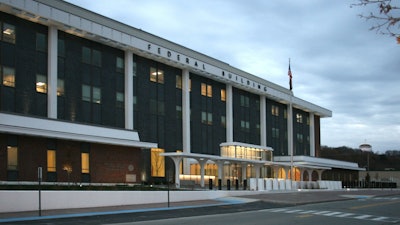 U.S. General Services Administration
The former owner of a Maine medical marijuana dispensary pleaded guilty to federal drug and firearms charges, the Department of Justice announced Tuesday.
Court records indicated that a confidential informant received marijuana and cocaine at Green Thumb Organics in Waterville from its owner, Daniel Hall, in January of 2020, despite not possessing a medical marijuana patient card.
A subsequent search of the dispensary resulted in the seizure of about three pounds of processed marijuana and less than 50 kilograms of edible products, along with records, paraphernalia, a video surveillance system and about $16,000 in cash. Agents recovered personal-use drugs and paraphernalia, as well as a handgun, two shotguns and ammunition, from Hall's residence in Benton, Maine.
Hall, 32, pleaded guilty to distribution of cocaine and marijuana, possession of marijuana with intent to distribute, and possession of firearms by an unlawful user of controlled substances, prosecutors said. He faces up to 35 years in prison and up to $1.5 million in fines between the charges, along with the potential of life on supervised release.
Sentencing, the DOJ said, would take place "after the completion of a presentence investigation report by the U.S. Probation Office."