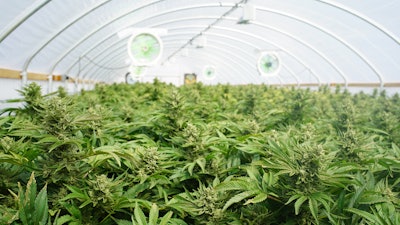 iStock
Federal labor officials have rejected an effort by employees at a suburban Philadelphia cannabis facility to establish a unionized workforce.
The Philadelphia Inquirer reports that two workers at AgriKind sought to add the company's medical marijuana growing operation in Chester, Pennsylvania, to a local chapter of the United Food and Commercial Workers union. The National Labor Relations Board, however, ruled last week that the two workers — employed as a trimmer and a cultivation associate — should be classified as agricultural workers, who are generally exempt from federal labor law.
The NLRB, the Inquirer notes, has supported past unionizing bids in cannabis operations where marijuana is packaged or shipped, but the Pennsylvania case, by contrast, involved employees engaged in "harvesting, pruning, and sorting of plant," the agency wrote in its ruling.
Wendell Young, the president of UFCW Local 1776, told the paper that the two organizers no longer worked at AgriKind, but other employees remain interested in unionizing and the effort would continue to the Pennsylvania Labor Relations Board.
AgriKind reportedly employs about 70 workers and plans to hire 60 more after receiving approval to expand from the Pennsylvania Department of Health. The company is slated to open a dispensary in Chester next month.
AgriKind CEO Jon Cohn acknowledged that the company's rapid growth has "caused some pains," but he told the Inquirer, "We don't want the atmosphere here to be management versus labor."