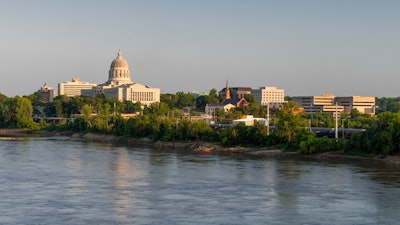 iStock
A Missouri administrative panel this week sided with a cannabis company whose applications to grow medical marijuana were rejected more than a year ago.
The state Administrative Hearing Commission, in its ruling, also sharply criticized the state's process for allocating those licenses, the St. Louis Post-Dispatch reports.
According to the report, Heya Wellness, based in the St. Louis suburb of St. Charles, applied for a limited number of state cultivation licenses at two of its locations in Northwest Missouri. The applications from Heya Excello and Heya Kirksville were rejected after the state's third-party contractor scored their submissions lower than other applicants.
Heya's attorney, however, argued that those applications included many answers that were "identical or nearly identical" to those from successful applicants.
The Administrative Hearing Commission on Tuesday awarded licenses to the Excello and Kirksville locations and highlighted the state health department's "bizarre" claim that it could not reevaluate the applications because it had "delegated away" the scoring process to Wise Health Solutions LLC, a company owned by California's Oaksterdam University cannabis business platform.
"It is cause for concern that a government agency claims it has handed over its constitutional responsibility to a private contractor without further checks and balances," Commissioner Sreenivasa Rao Dandamudi wrote in the ruling.
The state Department of Health and Senior Services responded that it is considering an appeal. The state, the Post-Dispatch reports, has spent millions on legal fees amid complaints from rejected applicants.
"The department is disappointed with the decisions, as we believe there was sufficient evidence to sustain the denial of the licenses," agency spokeswoman Lisa Cox told the paper in a statement.