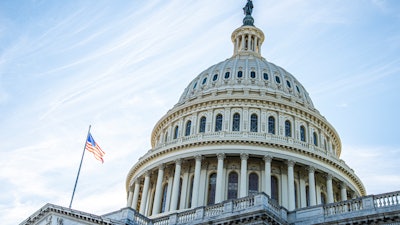 iStock
Washington — According to a new Ipsos KnowledgePanel poll, a plurality of Americans think the federal government should legalize cannabis for medical and recreational use. Two in ten think it should be legalized for medicinal use only.
Detailed Findings
Forty-five percent of Americans, a plurality, say the federal government should legalize cannabis for medical and recreation use.
Around 20% each say it should be legalized for medical use only or left to the states to decide. Just 11% believe it should remain illegal.
This viewpoint gains plurality support across regions, gender, generations, and income levels. Differences emerge by political affiliation though: Republicans are split while pluralities of Democrats and Independents say it should be legalized for all uses.
Around half of Americans believe that taxes from cannabis sales will improve neighborhoods and that it is less harmful to one's health than alcohol or tobacco. Yet, around a third are less optimistic about its legalization.
Forty-nine percent think cannabis is less harmful health-wise than other drugs, like alcohol and tobacco. At the same time, one in three see it as a "gateway drug".
Fifty percent of Americans agree that cannabis sales taxes will aid communities, but around a third think the legalization of cannabis will benefit the rich more than the poor (34%). A quarter believe that crime is or will be higher around dispensaries.
While younger cohorts (aged 25-49), Democrats and Independents have more optimistic views on the legalization of cannabis, Republicans and older Americans (65+) have more negative positions.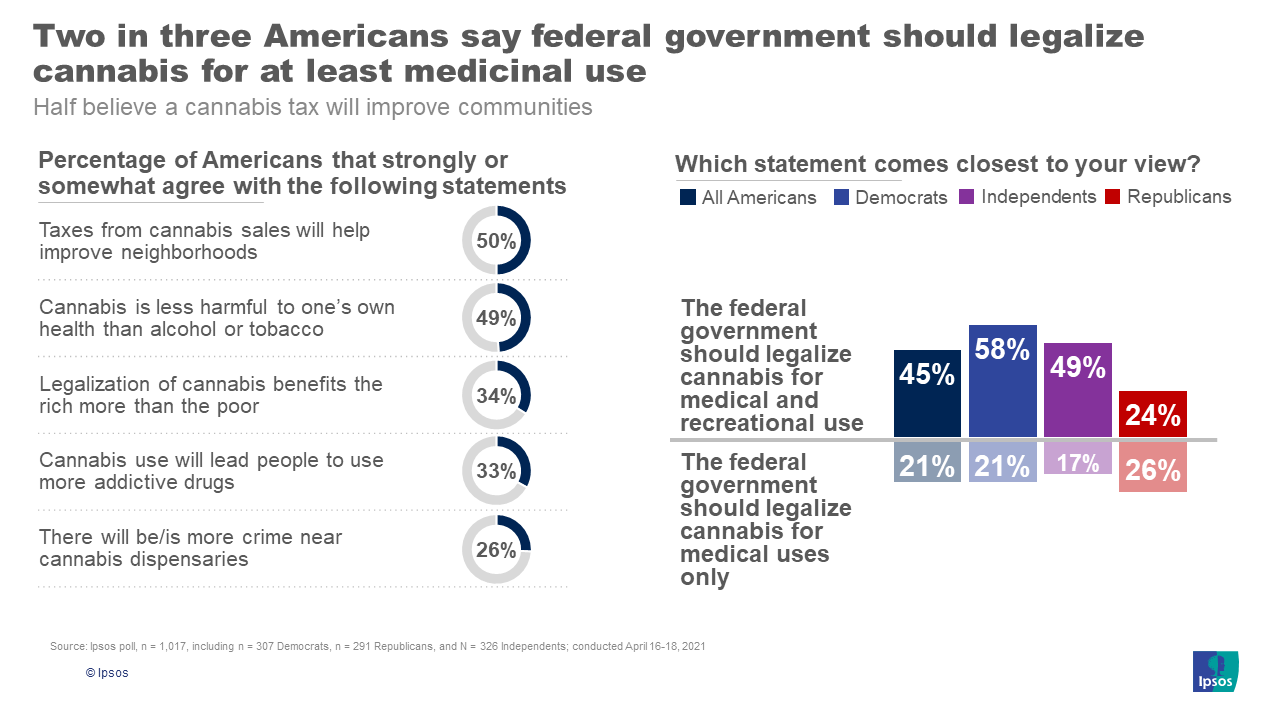 Methodology
This Ipsos Poll is based on interviews conducted from April 16-18, 2021. A total of 1,017 interviews were completed. The margin of error on weighted data is +/- 3.3 percentage points for the full sample. The design effect for this study was 1.15.