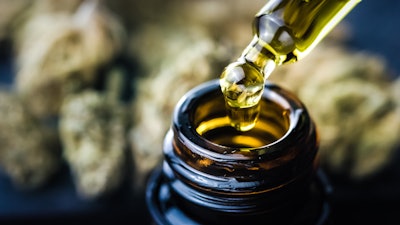 iStock
Georgia officials on Saturday named the companies approved by the state to grow and sell low-THC medical marijuana, bringing a prolonged licensing process to an end.
Trulieve GA and Botanical Sciences LLC received licenses for up to 100,000 square-feet of indoor cannabis cultivation space, while FFD GA, TheraTrue Georgia, Natures GA and Treevana Remedy will be able to grow in facilities of up to 50,000 square-feet.
Those six companies received the highest scores out of 69 firms that submitted applications to the Georgia Access to Medical Cannabis Commission. Once any protests from unsuccessful applicants are resolved and contracts are signed, the companies will have one year to begin operations, the Atlanta Journal-Constitution reports.
State law limits the THC concentration in medical cannabis to 5%.
Georgia lawmakers approved medical cannabis in 2015, but rules to govern the program were not established until four years later.
Although proponents of the program had to wait even longer than anticipated, most expressed relief after the commission named the companies over the weekend.
"We're near the end of the tunnel," Jessica Reid, an Atlanta resident whose son takes marijuana oil to treat seizures, told the AJC.