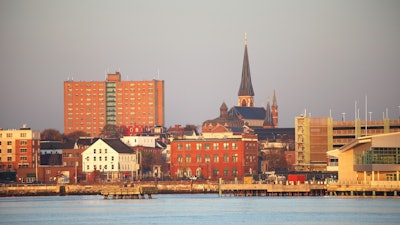 iStock
Maine's nascent recreational marijuana market is shattering sales records during its inaugural summer season.
Data released by the Maine Office of Marijuana Policy, according to the Portland Press-Herald, indicated that the state's cannabis retailers sold $9.4 million worth of products in July. That total eclipsed the previous record, set in June, by nearly $3 million — an increase of about 45%.
July's haul comprised just more than 120,000 individual transactions across Maine's 44 licensed dispensaries. It also marked the first time that recreational sales matched the state's medical cannabis program.
Maine's recreational market began in October after years of regulatory delays and has set sales records in each subsequent month. July's sales accounted for more than $940,000 in tax revenue, officials said.
Cannabis companies credited an influx of summer tourists, particularly surrounding the 4th of July holiday, as well as a maturing market with more product diversity. Flower sales, the paper noted, fell as a percentage of the overall market, while infused products and concentrates saw increases.
Although sales trends are likely to moderate somewhat as the state heads into the offseason, the paper suggested that the market itself appears poised to continue to grow — hundreds of shops and production facilities are currently in the process of being evaluated by state regulators.