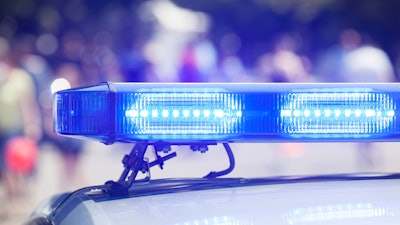 iStock
Federal and local authorities last week raided a ranch in Southwest Oregon over allegations that the facility was illegally growing marijuana with the use of forced labor, involuntary servitude and human trafficking.
Jefferson Public Radio reports that the Josephine County Sheriff's Department joined with 16 other agencies, including the FBI and Department of Homeland Security, in Thursday's raid of the Q Bar X Ranch, a more than 1,300-acre property in the Illinois River valley. More than 250 law enforcement officers participated in the raid.
Authorities found some 200 workers living in squalid conditions and seized 10 firearms and about $140,000 in cash. More than 72,000 marijuana plants, 6,000 pounds of processed marijuana and 373 greenhouses were destroyed.
The investigation reportedly began after the death of a worker at a nearby illegal marijuana operation. Workers quickly harvested those crops and moved to the Q Bar X following that incident. An anonymous source, along with a series of dropped 911 calls from the property, hinted at potential human trafficking.
Josephine County Sheriff Dave Daniel told JPR that the circumstances strongly suggested cartel activity. Workers denied that they were trafficked, but Daniel said they may have said that out of fear for their safety.
"We've heard of the threat of harm to your family if you don't go with us," Daniel told the station.