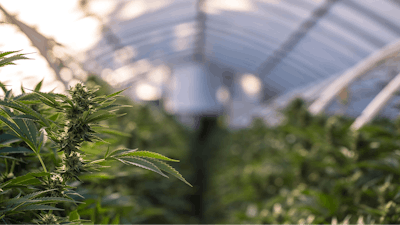 iStock
A Michigan cannabis testing company filed a lawsuit against the state's Marijuana Regulatory Agency (MRA) following a major product recall and allegations of unreliable lab results.
Viridis Laboratories alleges that the MRA targeted the company in an effort to level the state's cannabis testing playing field.
Viridis, which operates locations in Lansing and Bay City, Michigan, provides lab services including heavy metal and microbial analysis, as well as potency and pesticide analysis. The company said the recall would cost some $229 million and impact up to 70% of cannabis products on shelves across the state.
The MRA on Nov. 17 recalled all marijuana products tested at both Viridis locations except for inhalable marijuana concentrate products, including vape cartridges, live resin and distillate.
The MRA issued the recall after identifying inaccurate and/or unreliable results of products tested between Aug. 10 and Nov. 16. An advisory bulletin from the agency suggested mold could be the reason for the recall.
The state instructed consumers to return the affected products and told retailers to destroy it, retest it or send it back to the original licensee source. According to the complaint, the labs selected to retest the products are Viridis competitors who previously expressed concerns over Viridis' market share.
Attorney Kevin Blair, who is part of the team representing Viridis, said public health and safety was not at risk and asked the court to not only provide relief to Viridis, but hold the agency accountable for overextending its authority, according to the Detroit Free Press.