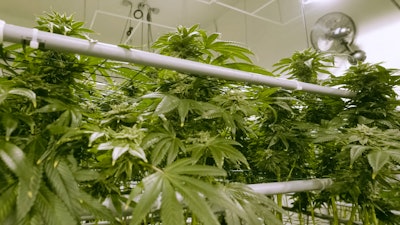 iStock
A major producer of lawn and garden products expects its indoor garden and hydroponic subsidiary to be impacted by a sluggish cannabis industry.
Scotts Miracle-Gro announced Tuesday that it projects its Hawthorne Gardening Company division to see a 40% drop in sales in the fiscal quarter that concluded on Jan. 1. The Ohio gardening giant attributed the larger-than-expected decline to a slowdown in the cannabis market, which officials said has been plagued by excess production. Hawthorne was also impacted by supply-chain interruptions across some product lines, the company said.
Scotts noted that the overall company maintained its outlook for the full fiscal year; the company expects to report results for the latest quarter on Feb. 1.
"While the cannabis market continues to see near-term challenges from an over-production in recent months, we see the current reality as an opportunity to further distance ourselves from the competition and strengthen our business for long-term success," Hawthorne President Chris Hagedorn said in a statement.
Scotts disclosed the first-quarter sales projection in an announcement of a pair of acquisitions for the Hawthorne division. The company paid $215 million for Luxx Lighting — whose lights were designed and tested with Los Angeles cannabis grower collective Jungle Boys — and $10 million for True Liberty Bags, which offers liners and storage solutions for the hydroponic market.
"These strategic acquisitions reinforce our commitment to provide commercial cannabis cultivators in state-authorized markets with a complete set of solutions driven by insight and innovation," Hagedorn said.