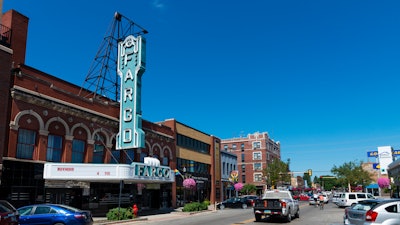 iStock
Cannabis proponents in North Dakota once again fell short of the signature threshold needed to place a recreational marijuana measure on the statewide ballot.
Organizers told the Bismarck Tribune that their effort collected some 19,500 signatures over a one-year span; a minimum of 31,164 signatures was needed to trigger a vote.
A similar effort fell short by about 2,000 signatures in 2020 — a year in which voters in neighboring Montana and South Dakota backed recreational marijuana. Sales in Montana began this month; South Dakota's vote was thrown out by the state Supreme Court on a technicality.
A cannabis referendum that made the North Dakota ballot in 2018 was rejected by nearly 60% of voters.
Organizer Dustin Peyer told the paper that despite robust statewide support, the signature requirement was too tall an order for the busy volunteers circulating petitions.
Peyer added that organizers' efforts would continue; committees are reportedly already working on another recreational ballot measure, as well as a second initiative related to medical marijuana, which was authorized by North Dakota voters in 2016.