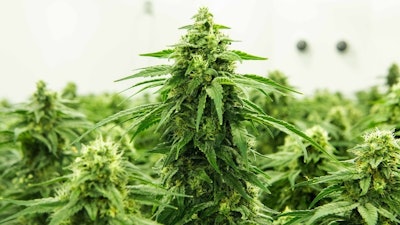 CNW Group/Aurora Cannabis Inc.
Aurora Cannabis yesterday announced a deal to acquire TerraFarma Inc., the parent company of Thrive Cannabis.
The deal is worth about $38 million in cash and Aurora shares.
Aurora plans to put the Thrive team in charge of its Canadian recreational portfolio as part of a shift to premium products including dried flower, pre-rolls, vapor products and concentrates. Aurora hopes the Thrive team will drive improvements to the consistency, quality, and yield of Aurora's cannabis products across the portfolio.
The deal is expected to close in Aurora's fiscal Q4 2022.
Founded in 2018, Thrive is a licensed producer of premium cannabis concentrates and craft dried flower. The company is most known for its award-winning flagship recreational brand, Greybeard Cannabis Co., which was recognized as the top recommended by Canadian budtenders in 2021.
Greybeard is a high-terpene, high-potency brand with a lineup of concentrates. The concentrates are produced using a proprietary hydrocarbon extraction and refining process that maximizes the cannabinoids and terpene content, resulting in aromatic and flavourful products that highlight the characteristics of each strain.
Thrive has a genetics library that has consistently delivered 24%+ THC potency, high yielding (80g+ per plant) and disease-resistant cultivars.
Thrive will be combined with a wholly-owned Aurora subsidiary.
The transaction is subject to regulatory approval.
Headquartered in Edmonton, Alberta, Aurora is a pioneer in the cannabis industry.