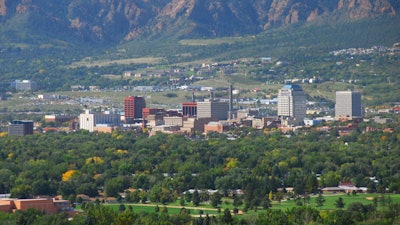 iStock
Colorado became the first state to establish a recreational cannabis market nearly a decade ago, but those sales are still restricted in the state's second-largest city.
That could change this year, however, if supporters can collect enough signatures to force a vote on the matter.
City officials in Colorado Springs last week approved the language of a proposed petition filed in January by organizing group Your Choice Colorado Springs, Colorado Newsline reports.
The move by the city's title board allows the group to begin collecting signatures. If organizers secure 19,345 signatures by June 20, the proposed initiative to allow recreational sales would appear on the ballot later this year.
The measure would, in part, impose a 5% tax on sales made in the city, and due to an existing license cap, only currently operating medical cannabis dispensaries in Colorado Springs would be able to sell to recreational users.
Your Choice Colorado Springs estimated that the ban has cost the city about $150 million in tax revenue over the past 10 years, and noted that the only dispensaries in its county — in nearby Manitou Springs — are among the most profitable in the state.
"The citizens of Colorado's second-largest city finally have it within their power to direct taxes from recreational cannabis sales back to their hometown, rather than to cities like Denver and Manitou Springs," said YCCS campaign manager Anthony Carlson.
Colorado Springs Mayor John Suthers indicated he remains opposed to recreational sales in the city, citing concerns over high law enforcement costs and the lack of a limit on THC concentrations in the state.