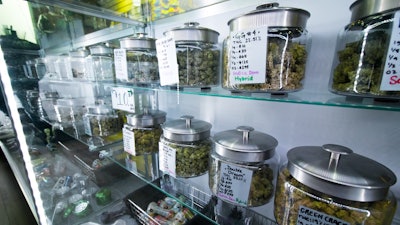 iStock
Vermont is preparing for its retail cannabis market to open this fall. The state began accepting prequalification applications from potential growers, product manufacturers, retailers and others. As of midday on March 29, 427 had applied.
Chair of the state's Cannabis Control Board James Pepper said 66 of the 427 were potential retailers. The process for licenses begins on April 1 for small growers and testing facilities, May 1 for all cultivators, July 1 for product manufacturers and wholesalers and September 1 for retailers.
The prequalification process includes a criminal history check and civil and potential administrative law adjudications.
Pepper added the board would attempt to prioritize small growers and prequalification approvals will begin on April 4.
Communities decide if retail marijuana operations within its borders will be allowed. Before Town Meeting Day, 33 Vermont municipalities approved operations and more than 25 reached approval on Town Meeting Day.
According to the Marijuana Policy Project, 18 states and Washington, D.C. have legalized cannabis for adults aged 21 and older. The project added 12 states currently offer retail cannabis sales for adults.