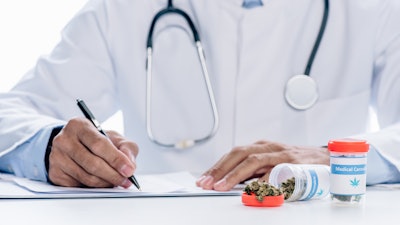 iStock
Kentucky Gov. Andy Beshear signaled he could have the leeway to take "some executive action" to make medical marijuana legally accessible in the state.
"The legal analysis is not yet finalized, but I think there is going to be room for at least some executive action," Beshear said at his weekly news conference. "We want it to serve a purpose. It is not a back-end way to allow recreational marijuana. We want to make sure we do it right."
Beshear hinted at executive action about a month ago, and shortly after, the bill to legalize medical marijuana failed to get past the state Senate after it passed the House.
The bill would have regulated cannabis use for eligible conditions, including multiple sclerosis, epilepsy, chronic pain, chronic nausea and cancer.
The Democratic governor did not specify what actions he could take and did not provide a new timetable for a decision.
Rather than passing the bill, lawmakers approved a cannabis research center at the University of Kentucky. Those that opposed the legalization of medical marijuana said the center would allow more time to study the effectiveness of cannabis in treating specific ailments.