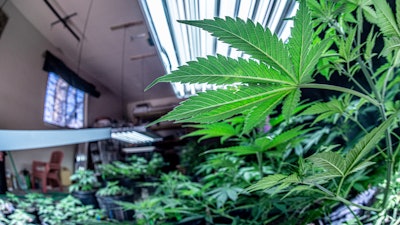 iStock
The Colorado Department of Revenue yesterday released updated cannabis tax revenue and sales figures for 2022.
In March 2022, Colorado recorded $162.5 million in cannabis sales, bringing the year-to-date tally to nearly $459 million. March sales surpassed both January 2022 ($151.1 million) and February 2022 (145.3 million).
The state generated $30.3 million in revenue from taxes and fees, which raises the 2022 total to more than $117 million.
Tax revenue comes from the state sales tax (2.9%) on cannabis sold in stores, the state retail cannabis sales tax (15%) on retail marijuana sold in stores and the state retail marijuana excise tax (15%) on wholesale sales/transfers of retail cannabis.
Fee revenue comes from marijuana license and application fees.
Since January 2014, Colorado has generated more than $12.67 billion in sales and more than $2.14 billion in tax revenue.
The biggest month in terms of total marijuana sales in Colorado remains July 2020, which recorded about $226.4 million in sales.