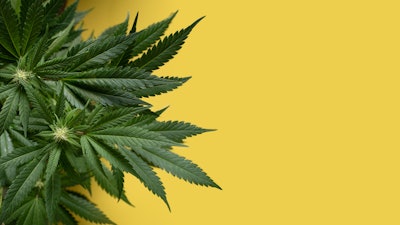 iStock
TORONTO (AP) -- Cronos Group Inc. on Tuesday reported a loss of $32.6 million in its first quarter.
On a per-share basis, the Toronto-based company said it had a loss of 9 cents. Losses, adjusted for one-time gains and costs, were 8 cents per share.
The results matched Wall Street expectations. The average estimate of four analysts surveyed by Zacks Investment Research was also for a loss of 8 cents per share.
The cannabis company posted revenue of $25 million in the period, beating Street forecasts. Three analysts surveyed by Zacks expected $23.3 million.
"I founded Cronos because of the once-in-a-lifetime opportunity to help build and shape an industry that has the potential to improve countless lives. As CEO, I am committed to re-instilling a start-up culture with a founder's mentality across all levels of the organization," said Mike Gorenstein, Chairman, President and CEO, Cronos Group, said in a statement. "The strategic realignment we announced in the first quarter of 2022 reset the organization to this mindset and we are seeing the benefits show through in our performance."