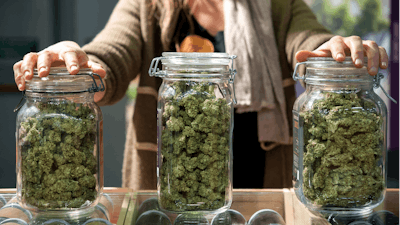 iStock
Maine's Office of Cannabis Policy (OCP) yesterday announced plans to conduct five community engagement and listening events designed to engage stakeholders and the general public in conversations about Maine's two cannabis programs.
The community listening tour will be comprised of sessions in the following locations (click date to register):
"Maine's adult-use cannabis industry continues to be one of the fastest growing segments of the state's economy," said Erik Gundersen, Director of Maine's Office of Cannabis Policy. "The growth of the industry shows consumer demand for cannabis and cannabis products. My team is eager to engage directly with stakeholders and use this opportunity to hear success stories and challenges, and ultimately create better policy for improved public health and safety as the programs continue to expand."
The listening tour marks the first major public engagement by the OCP since its establishment. The tour follows a legislative session with implications for both the adult and medical programs, driving increased interest in each market, expansions and public health and safety.
The 90-minute, town hall-style events are open to the public and pre-registration is strongly encouraged. Gundersen will provide an overview of the OCP, its mission and functions, as well as recent activities, but much of the event will be dedicated to answering questions, providing substantive information and clarifying misconceptions around cannabis in Maine.