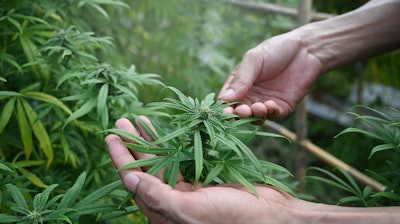 iStock
Zenabis Global has filed a petition with the Superior Court of Québec for protection under the Companies' Creditors Arrangement Act (the "CCAA"), in order to restructure its business and financial affairs.
The company, which is a wholly owned subsidiary of HEXO, cited margin pressures caused by the fragmentation of the overall cannabis industry, general operational and financial underperformance, and financial pressures resulting from obligations owing to creditors as the reasons for the filing.
"The Zenabis Group has been unable to generate positive cash flows and it has consistently incurred cumulative losses. In addition, the Zenabis Group has significant obligations and liabilities owing to its senior secured creditor and its unsecured creditors that it is no longer able to meet. After careful consideration of all available alternatives, the Board of Directors of each of the members of the Zenabis Group determined that it was in the best interest of the Zenabis Group and all stakeholders to file for an application for creditor protection under the CCAA," the company wrote in a news release.
Zenabis is a Canadian-licensed cultivator of medical and recreational cannabis. The company was acquired fully by HEXO in 2021 in a deal it hoped would strengthen its domestic Canadian brands and provide it with the opportunity to expand into Europe. In a separate release, HEXO acknowledged Zenabis' filing for protection but assured that the petition doesn't apply to HEXO or any of its other subsidiaries.
The initial court order sought is expected to provide Zenabis with a stay of creditor claims and the exercise of contractual rights, which the company said will give it time to explore the sale of assets to help with resolving outstanding matters with its senior secured creditor. The company also said it will explore restructuring options.