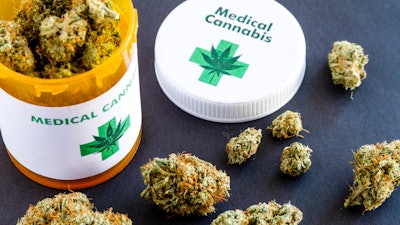 iStock
Shareholders of Akanda, an international medical cannabis company, today replaced a majority of the board of directors with "highly qualified and motivated directors."
The move comes after David Jenkins, a long-standing shareholder, communicated to the board his frustration over the apparent lack of oversight and strategic direction of the company. The concerned shareholders believe that immediate change was necessary in order to prevent the potentially irreparable harm to the corporation that may have been caused if the former directors attempted a strategy of entrenchment.
"As a long-term investor in Akanda, I wish to see Akanda managed prudently and professionally, with a view to the long-term best interests of the corporation. I am grateful for the support of my fellow shareholders who shared my concerns, and I look forward to a brighter future for all Akanda shareholders," said Jenkins.
The shareholders removed Louisa Mojela, Philip van den Berg, Charles Kié, Gila Jones, Gugu Dingaan and Bridget Baker as directors of the effective immediately, and electing each of Harvinder Singh, Mohsen Rahimi, Jatinder Dhaliwal and Kathryn Field to fill the vacancies.
Singh has worked as CEO, COO and as product director for companies such as Ergolab, Lighting Manufacturing, Transact Network, Heathrow Medical Services. Rahimi has held senior positions at Kowsar Holdings and Tin95 Holdings, which are both private investment firms. Dhaliwal has served as CEO and director of multiple publicly traded cannabis companies. Field is currently president of Halo Collective.
Akanda earlier this year filed for an initial public offering.