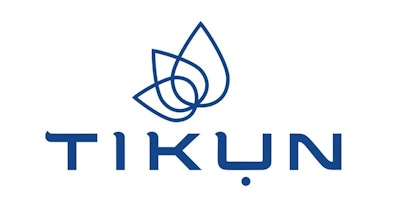 T.O. Global, the U.S. affiliate of international wellness brand Tikun, today announced the successful restructuring of its balance sheet with senior creditors fully converting $14 million debt into new equity.
Oliver Kruze, who led the restructuring, was also appointed as the company's new CEO.
"The cannabis industry has been unforgiving to operators and investors alike but there is everything yet to play for in this blue-sky opportunity," said Kruze in a statement. "Brands are becoming increasingly important for both medical and adult-use consumers and represent the future of the cannabis industry. Tikun has built an unparalleled legacy of quality behind a rapidly expanding portfolio of intellectual property, global reach and premium products prized by patients and consumers."
The Tikun brand is sold across Europe, the U.S., Canada, Australia and Israel. The company's licensor, Tikun Olam Ltd, is based in Israel. Since 2007, the brand's proprietary strains and products have been employed in the care of patients suffering from cancer, PTSD, AIDS, epilepsy, Crohn's Disease/Colitis, multiple sclerosis, cerebral palsy and chronic pain. The strains have been involved in more than 30 clinical trials.
Synergy Enterprises advised Tikun on the transaction.
Gary Nacht, Synergy's founder, said, "Free of senior debt and cash flow positive, Tikun is now well-positioned to grow in its Florida home market and select new markets across the country. Under experienced executive leadership, and with the added focus on the rapidly expanding adult-use market, the company will now pursue fresh capital to fuel a relaunch of the Tikun brand."