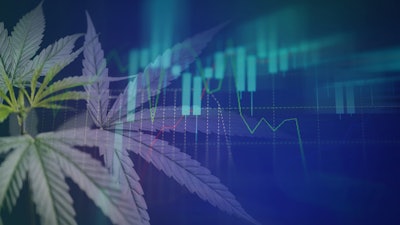 iStock
HEXO, a producer of cannabis products, today announced that it has received formal notice from The Nasdaq Stock Market stating that the company has regained compliance with the minimum bid price requirement in Nasdaq Listing Rule 5550(a)(2) for continued listing on The Nasdaq Stock Market.
The notice the company received from Nasdaq on January 19, 2023 said the company evidenced a closing bid price of its common shares on The Nasdaq Stock Market at or greater than the $1 per share minimum requirement for the last 10 consecutive business days.
"We're pleased the market is starting to recognize the strides we've made this year to position HEXO for long-term success", said Charlie Bowman, President and CEO of HEXO. "We've kept a tight focus on resetting the organization for profitable growth and remain dedicated to delivering a premium cannabis experience. We continue to build investor confidence as we look to position HEXO for long-term financial success."
The company is also listed on the Toronto Stock Exchange. Regaining compliance on The Nasdaq Stock Market does not affect the company's compliance status with such listing.