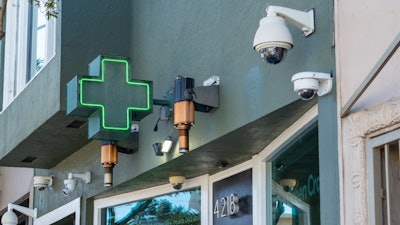 iStock
The Liquor and Cannabis Board (LCB) has expanded its contract with security management firm Setracon to provide voluntary, free of charge, on-site security assessments of individual cannabis retailers across Washington State.
Security Assessments Expand Statewide
Following reports of violent break-ins and an LCB-led retail safety forum in March of 2022, the LCB initially contracted with Setracon, Inc. in May of 2022 for retail stores in Pierce, King, and Snohomish Counties. This program will now expand to serve cannabis retailers statewide. Setracon provided initial assessments to 32 retail stores, and the LCB is excited to widen the scope of the program to any cannabis retailer in Washington State.
Security Assessments Goal
Participation is completely voluntary. The goal is to create a positive process to manage security risks at each individual establishment.
Among the services Setracon, Inc. will provide include:
Working with retailers to assess potential security risks;
Review criminal threats facing the retailer;
Evaluate and document present mitigations and suggest solutions for improvement;
Providing retailers with a report of findings.