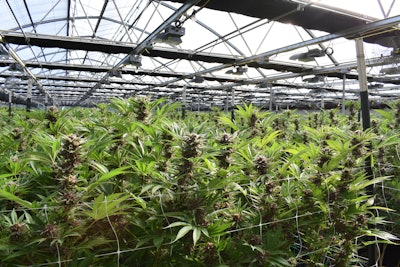 iStock
Ayr Wellness has signed a deal to sell Blue Camo, which comprises the company's Arizona assets, to AZ Goat, a group consisting primarily of the former owners of Blue Camo, who sold the business to Ayr in the first quarter of 2021.
The sale includes three Oasis-branded dispensaries in the greater Phoenix area, a 10,000-square-foot cultivation and processing facility in Chandler, an 80,000 square-foot cultivation facility in Phoenix, and Willcox OC, a joint venture developing an outdoor cultivation facility.
Ayr will get $20 million in cash, with additional cash proceeds from net working capital to be received within six months of closing the transaction. In addition, the Buyer intends to assume lease obligations that will result in the elimination of approximately $15 million in long-term lease liabilities for Ayr. In a separate arrangement, all potential earn-out contingent consideration and debt outstanding related to the first quarter of 2021 purchase of Blue Camo are to be eliminated, reducing Ayr's long-term debt by $22.5 million. The sale is subject to certain closing conditions and regulatory approvals, with an anticipated closing in H1 2023.
When Ayr acquired Blue Camo in the first quarter of 2021, total purchase consideration included approximately $9.5 million in cash, 4.6 million Ayr shares, and $22.5 million in net adjusted seller notes.
Today, Ayr also announces that it has entered option agreements that provide Ayr with the future ability to acquire 100% of the equity interests of two entities each provisionally licensed to operate a medical marijuana dispensary in Ohio—one from Daily Releaf, and one from Heaven Wellness. Daily Releaf's dispensary location is in Riverside, Ohio, part of the Dayton Metropolitan Area. Heaven Wellness's dispensary location is in Clermont County, part of the Greater Cincinnati area. Neither location is operational at this time.
In addition to the option agreements, the company has also entered into a services agreement and a working capital loan agreement with the Daily Releaf and Heaven Wellness cannabis dispensaries.