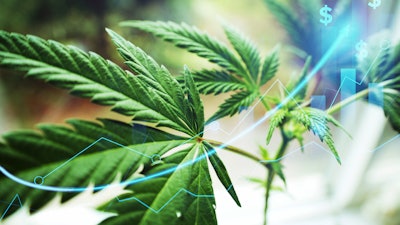 iStock
Item 9 Labs, a vertically integrated U.S. cannabis dispensary franchisor and operator, has secured the necessary financing to complete the previously announced acquisition of Sessions Cannabis, one of Canada's largest cannabis retail franchisors. The total cash purchase price of the transaction is $12.8 million, which is being fully funded through an acquisition line of credit with a 5-year term from a commercial lender.
The Canadian cannabis market is expected to reach upwards of $6.3 billion by 2026, according to data research firm BDSA. Most of the growth is projected to be produced from Ontario, Canada's most populous province, as it contributes nearly $1.3 billion of legal sales alone.
Sessions currently generates more than CA$80 million in annual systemwide sales with over 45 locations open throughout Ontario, up from 40 earlier in 2022, and is continuing to grow rapidly. The franchise network consists of 15-plus franchisees, with over 10 who are multi-unit owner-operators. The franchise anticipates maintaining strong performance with multiple openings in prime retail shopping centers surrounded by well-known grocers, quick service restaurants, and more, already slated for the coming months.
The franchise business model will become fundamental to accommodate the shifts in the Canadian cannabis landscape and allow the future joint company to aid both existing independent dispensaries and prospective franchisees as part of its international growth strategy. By joining the greater combined North American franchise network of more than 50 dispensaries, they gain the ongoing, dedicated support and buying power needed to excel in highly competitive markets.