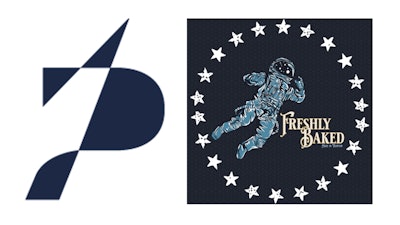 Petalfast
Petalfast, a route-through-market platform for the cannabis industry, announced its partnership with Freshly Baked, a leading social equity cannabis microbusiness based in Massachusetts, marking Petalfast's first brand partnership in the state. Freshly Baked joins a growing portfolio of brands represented by Petalfast nationwide.
Founded in Taunton, Massachusetts in 2018, Freshly Baked is a black-owned, woman-owned, and veteran-owned mission-driven brand designed to improve the community through the benefits of cannabis. The company's co-founders, Philip Smith and Jenny Roseman, are driven by their desire to serve others. Smith was a member of the Marine Corps during the Iraq War, and Roseman was a first responder at the Pentagon on 9/11 while in the Air Force. Through their experiences, the two found cannabis to be an effective tool when dealing with PTSD and are motivated to help others gain access to the same resources. Under their leadership, Freshly Baked works tirelessly to give back to the community, help fellow veterans, destigmatize cannabis use, and lead the expansion of social equity in cannabis across the country.
Freshly Baked has a wide range of products for all consumers, from the canna-curious to the canna-experienced. The brand's THC-infused gummies come in a variety of flavors and formulations, including its signature Celestial Sleep. Freshly Baked partners with local cultivators throughout the area to craft its branded pre-rolls. Other products include several lines of vapes and an array of baked goods. Most recently, Freshly Baked has launched a line of transdermal wellness patches scientifically crafted by industry-leading engineers to maximize absorption and bioavailability.
Petalfast's partnership with Freshly Baked follows the company's recent expansion into the Massachusetts market, bringing brands to life through its statewide Field and Trade Marketing team. The retail engagement services support sell-through at retail and include in-store demos, vendor marts and events, consumer and budtender training and education, and more. Petalfast also recently announced its partnership with Eagle Eyes Transport Solutions, LLC, Massachusetts' first licensed third-party cannabis transporter and logistics specialist for adult-use and medical cannabis, providing Petalfast's brand portfolio with statewide compliant transportation and safeguarded distribution services. With proven success in California, Petalfast will help cannabis brands achieve rapid growth in the expanding, competitive Massachusetts market.