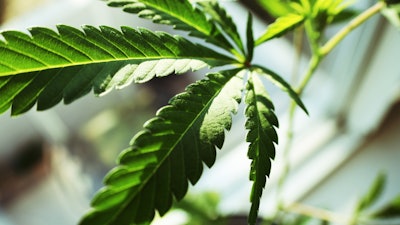 iStock
The Parent Company and Gold Flora, a vertically integrated California cannabis company, today announced that they have entered into a definitive business combination agreement (to combine the companies in an all-stock merger.
Under the terms of the dea., The Parent Company shareholders will own approximately 49%, and Gold Flora holders will own approximately 51%, of the outstanding common equity of the combined company on a pro forma basis upon consummation of the Business Combination.
Key Transaction Benefits & Strategic Rationale
Increased size and scale to become a leading operator in the world's largest cannabis market. The combined company is expected to operate a footprint of 20 retail stores, 12 house brands, 3 distribution centers, and 1 manufacturing facility and 6 cultivation facilities, providing the size and scale to position the combined company as a leader in California.
Establishing a strongly positioned vertically-integrated platform to achieve financial and operational efficiency, as one of the largest indoor cultivators and retail operators in California. The combined company will have an indoor cultivation canopy of approximately 72,000 square feet, with the opportunity to expand to a further approximately 240,000 square feet, critical to controlling its supply chain and inventory levels while providing consistent high-quality flower, as well as flower-driven products that leverage an exceptional proprietary genetics library to deliver exclusive offerings that align with consumer demands.
Significant synergies expected to drive margin improvement and enhance profitability across all verticals. Through the streamlining of retail operations, utilizing scale to access bulk purchasing power, and eliminating third-party contracts, the combined company is expected to achieve annualized cost savings of between $20 and $25 million, to further improve gross margin and profitability while delivering value for shareholders.
Reduction in third-party costs through supply-chain optimization. The combined company will reduce third-party contracts when strategically and cost effectively appropriate by utilizing the capabilities of Gold Flora and controlling its value chain.
Combined entity will be well-positioned as a top 10 brand portfolio by revenue. As two of the premier operators in the state, the Business Combination will result in a diversified and highly complementary customer product offering, with a variety of form factors and brands for differentiated consumer profiles. Additionally, with only 13% overlap in current company retail store footprints, there is a significant opportunity for cross-selling brands into diverse customer bases to drive organic growth.
Enhanced financial profile with strong balance sheet. The combined company would have pro forma revenue of $116.4 million for the nine-month period ended September 30, 2022, with a gross margin of 33%1. Providing a robust foundation to accelerate growth, the combined company will be well-positioned to capitalize on the market opportunities ahead as a leading public cannabis company in California.