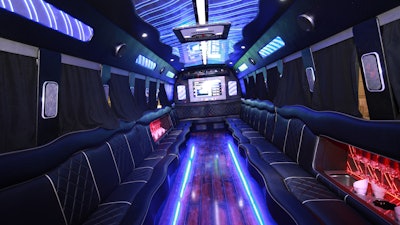 iStock
Denver's first licensed cannabis party bus is riding out this week.
According to the Denver Post, the Cannabis Experience will shuttle up to 12 passengers for guided tours and booked trips. The bus will offer BYOB (bring your own bud) tours with themes like Toking and Tacos, which will bring passengers to several different restaurants.
The owners said customers will be able to book travel from the Denver International Airport to downtown with a stop at a dispensary scheduled along the way. At some point, the Cannabis Experience hopes to partner with a dispensary.
As the report points out, Denver has had other cannabis buses but none have been fully legal and all have been shut down. The Cannabis Experience has a cannabis hospitality permit from Colorado and it will adhere to regulations preventing the driver from being exposed to secondhand smoke.
The company will charge $100 for a ride from the airport and $69 for a tour. The bus plans to sell snacks and CBD-infused beverages to passengers.
"We want people to understand it's safe, licensed and legal, and getting us to what legalization should be about," Woodson told the publication. "I'm excited and proud we're at the forefront of that movement."