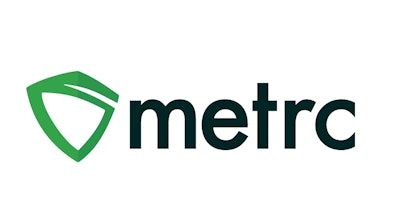 Metrc, a provider of cannabis regulatory technology systems, today announced the expansion of its contract with the State of Maryland to support the regulation of its adult-use cannabis market. Metrc has been the state's partner in the regulation of its medical cannabis market since 2016.
After Maryland's medical marijuana program was passed by the General Assembly in 2014, the Maryland Medical Cannabis Commission (MMCC) was created and the governor signed it into law.
Metrc was selected to help launch and regulate the new market, and medical sales began in 2017.
In 2022, nearly two-thirds of Maryland voters approved a referendum to legalize adult-use cannabis.
Metrc's track-and-trace government contract was expanded to include the adult-use supply chain, and the company will work alongside the renamed Maryland Alcohol, Tobacco and Cannabis Commission.
"As Maryland's adult-use cannabis program comes online, we are dedicated to expanding upon the existing foundation created from our work with the state's medical market since 2016," said Michael Johnson, CEO of Metrc. "As the backbone for the cannabis supply chain, the Metrc team is excited to continue working side-by-side with the state and innovating our technology so Maryland patients and consumers remain confident that they are consuming safe products, and licensees are provided an environment to thrive."
Watch: Michael Johnson: We Are the Backbone of Legal Cannabis
Metrc's track-and-trace platform facilitates the data collection and regulatory insight for Maryland's cannabis market, enabling licensed operators to track all activities impacting the status of a plant or the creation of cannabis-based products, including origin, testing results, handling and chain-of-custody information, through a unique RFID tag model and software-as-a-service (SaaS) system.
Data tracking helps operators optimize inventory control, accurately report sales data and improve cultivation management. This information is accessible to state regulators, providing transparency to ensure regulatory compliance, help combat the illicit market, and safeguard the health and well-being of Maryland's patients and consumers.