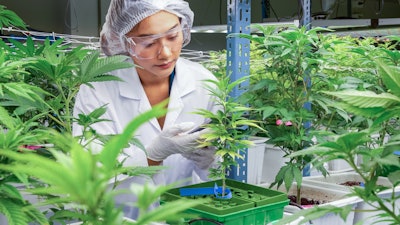 iStock
PVJOBS, a non-profit organization dedicated to creating job opportunities for at-risk youth and young adults, has partnered with the National Diversity and Inclusion Cannabis Alliance (NDICA) and superbad inc., a cannabis brand, to provide on-the-job training and placement. This initiative was awarded a $6 million grant by the Bureau of State Community Corrections (BSCC) under the California Violence Intervention and Prevention (CalVIP) Grant Program.
NDICA will oversee the cannabis training programs, while superbad inc. will serve as a cannabis employer to participants in the program. The program targets individuals aged 17-44 living in High Poverty/High Crime/High Density (HPHCHD) communities who are involved with the juvenile or adult justice system or have family members involved in either system.
The Hatch program model, created by PVJOBS, will be implemented, encompassing job training and placement services in various high-demand sectors. The program aspires to disrupt cycles of violence and retaliation in HPHCHD communities and foster a sustainable community-led collaboration addressing socioeconomic challenges.
Hazey Taughtme, Chief Marketing Officer of NDICA and Editor in Chief of Black Cannabis Magazine, said, "Justice involved individuals need opportunities for employment in the cannabis industry. This is a game changer for one of the five career pathways to be cannabis."
Participants in the PVJOBS program will receive $2,800 for on-the-job training, as well as access to services such as one-stop life skills training to help overcome employment barriers. The program also features pre-employment workshops, vocational training, and job placement assistance. PVJOBS additionally offers supportive services like case management, transportation aid, and referrals to other community resources.
This collaboration between PVJOBS and NDICA demonstrates the power of partnerships in creating lasting impact and opportunities for justice-involved individuals in the cannabis sector. Together, they aim to break barriers and create new avenues for success, addressing the community's needs and paving the way for meaningful opportunities.