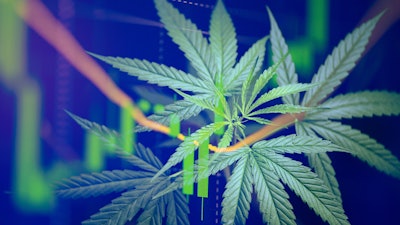 iStock
Multi-state cannabis operator Columbia Care saw its net loss rise dramatically during the fourth quarter of 2022.
The company reported a net loss totaling approximately $301 million, compared to a loss of about $55 million in the same quarter of 2021.
The wider loss comes after the company recently closed four unprofitable dispensaries, one in California and three in Colorado, and consolidated cultivation operations in California, Colorado and Pennsylvania. It also decreased corporate headcount by approximately 25%.
Columbia Care claimed record revenue of $511 million for 2022, up 11.2% compared to the previous year, despite seeing its fourth-quarter sales decline by 9.4%.
"Our strategic position in the fastest growing markets in the country continues to drive revenue and earnings growth, as we see an increasing contribution from markets such as New Jersey and Virginia," said Nicholas Vita, CEO of Columbia Care. "We are focusing our footprint on those markets that can drive the most value for our patients, customers, and shareholders – and reducing exposure in markets that do not contribute to the bottom line. The ongoing operational and financial reprioritization of resources we began implementing in the fourth quarter of 2022, which included a targeted corporate restructuring, multiple cost-reduction measures, several non-core asset divestitures, implementing improvements in cultivation and manufacturing quality and efficiency, and optimizing our liquidity position, will provide a pathway to free cash flow generation in 2023.