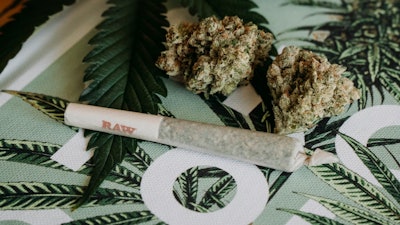 Schwazze
Schwazze swung to a loss during the fourth quarter despite the company reporting record revenues for the year.
The company posted a net loss of $27.3 million, compared to a net profit of $12.8 million in the same quarter of 2021. The loss came even as Schwazze's quarterly sales jumped 51% to $40.1 million.
Schwazze's full-year revenues totaled $159.4 million and its net loss totaled $18.5 million, which the company said was due to an impairment charge of $8 million, interest expense of $30.1 million, and loss on disposition of assets of $4.7 million.
"To date, we have opened, acquired, or announced pending acquisitions of 45 dispensaries with five operating cultivation and two manufacturing facilities across Colorado and New Mexico. We believe our retail brands are really connecting with customers. Schwazze is well-positioned to play offense in this challenging environment. As market forces become more favorable, we believe Schwazze will emerge with a much stronger position which will reward shareholders. For now, we will keep executing our strategy and playbook," said CEO Justin Dye.