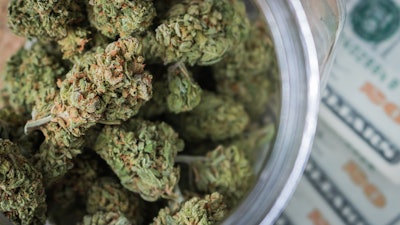 iStock
Tilray said it has entered into a definitive agreement to acquire HEXO Corp. for an aggregate purchase price of approximately $56 million.
The deal includes the issuance of 0.4352 of Tilray Common Stock for each outstanding HEXO share. The acquisition, which is structured as an arrangement under applicable Canadian laws, builds on the strategic alliance between the two companies and positions Tilray for continued strong growth and market leadership in Canada, the largest federally legal cannabis market in the world.
"Looking ahead, we are focused on being the leading, most diversified cannabis lifestyle and CPG company in the world. Our strategy to deliver on this vision is centered on pursuing targeted growth opportunities, as reflected in our opportunistic acquisitions of both Montauk Brewing Company and HEXO, which has made significant strides in driving operating efficiency and improving profitability while continuing to invest in industry-leading brands. We are incredibly excited about our combined prospects moving forward with HEXO and expect a seamless integration of HEXO's business into our efficient, built-to-last platform. At the same time, we will continue our relentless focus on cost and operational efficiencies and strengthening our industry-leading balance sheet to deliver sustained, profitable growth and shareholder value," said Tilray CEO Irwin Simon.
"Over the past year, HEXO established and has been executing on a rigorous cost-cutting and balance sheet optimization plan. As we began working with Tilray last year, the value that could be achieved through the combination of our businesses in order to compete and drive profitable growth in the highly fragmented Canadian market was immediately clear. With the recent headwinds in the cannabis industry, our Board determined that HEXO shareholders would benefit from being part of Tilray's diversified business and from the strong plan in place they have to reinforce their industry leadership, continue to strengthen the top and bottom lines, and to drive value creation. With Irwin and his leadership team, we are confident that our brands will continue to grow and thrive as part of Tilray Brands," said Mark Attanasio, Chairman of HEXO.