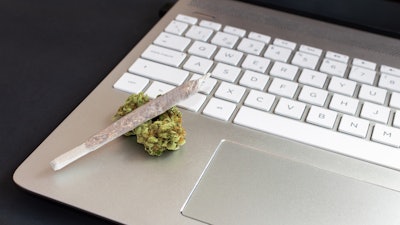 iStock
Cannabis can have a major impact on safety, and legalization of the drug is creating new challenges for employers across the country. A 2021 survey conducted by the National Safety Council revealed one-third of employees have witnessed cannabis use during work hours, highlighting the need for policies that put worker safety, health and wellbeing first. The survey also found:
More than half of employers that eliminated THC testing reported an increase in incidents or workplace performance concerns.
Most employers believe employees would feel comfortable telling their supervisor if they were too impaired to work, while less than half of employees reported they would feel comfortable doing so.
Less than half of organizations have a written policy to address cannabis use.
"Cannabis can significantly impair judgment, motor coordination and reaction time," said Katie Mueller, a senior program manager at NSC focusing on cannabis safety. "Whether workers are operating heavy machinery, working at heights or just heading home after a shift, these effects can put entire workforces and the larger public at risk, and as legalization spreads across the country, NSC urges employers, state regulators, policymakers, business leaders and individuals to put safety first. Making informed, evidence-based decisions is critical to safety for all."
To bring further attention to this growing issue, NSC is taking action to keep people informed with the release of a consumer safety report, an interactive web tool and a series of webinars open to the public. After 13 months of research into state cannabis testing regulations, findings are now available in the report, State Cannabis Testing Programs: Current Obstacles and Needed Reforms for Consumer Safety and Health. In addition, the newly launched web tool, the first resource of its kind, provides an interactive, user-friendly look at high-level cannabis legalization, regulation and testing requirements by state.