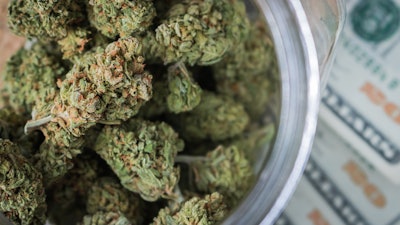 iStock
Acreage announced today that Steve Goertz has resigned from his position as Chief Financial Officer effective June 15, 2023.
The company has initiated a search process to fill the role of Chief Financial Officer as it progresses toward completing its previously announced arrangement involving Canopy Growth and Canopy USA, LLC ("Canopy USA"). Prior to the conclusion of his role, Goertz will lead the preparation and filing of the company's financial statements for the first quarter of 2023 and assist in the transition.
"Steve played an instrumental role in the substantial evolution of Acreage over the last several years," said Peter Caldini, Chief Executive Officer of Acreage. "His leadership was critical in achieving many significant milestones in our company's history. Steve's strong financial and operational discipline helped guide Acreage toward profitability, strengthen our balance sheet and, most recently, toward furthering the process of completing our transformative arrangement with Canopy Growth. On behalf of myself, the executive team, and the Board, I would like to thank Steve for his hard work and dedication to Acreage and wish him all the best in his next endeavor."
"I am very proud of the work we have done since I joined Acreage, completing a turnaround of our financial position and overcoming numerous challenges. It has been a privilege to work with the exceptional team at Acreage and I am proud to have helped better position the company for its next phase of growth. I wish the team continued success and I look forward to following Acreage's trajectory as it joins Canopy USA under a shared mission to execute stronger together," said Goertz.