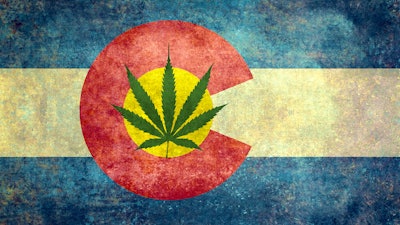 iStock
Colorado's Department of Revenue yesterday released cannabis sales figures for March 2023.
The state reported some $17 million in medical sales and $122 million in retail sales. Cannabis sales reached more than $139 million, the highest mark for the state since October 2022, the last time total sales eclipsed $140 million.
Both medical and retail sales rebounded from nearly four-year-lows.
The medical total includes all sales made at medical dispensaries, like accessories and other products. Total retail sales, however, don't reflect any non-cannabis products.
In April 2023, the state collected some $25 million in marijuana tax revenue and fees, bringing the 2023 total to more than $95 million.
Since February 2014, the state has generated nearly $2.5 billion in tax revenue.
Colorado's Marijuana Tax Reports show revenue collected as posted in the state accounting system.
Tax revenue is generated from the 2.9% state sales tax on cannabis sold in stores, the 15% state retail sales tax and the 15% retail marijuana excise tax on wholesale sales/transfers of retail marijuana. Fee revenue comes from license and application fees.