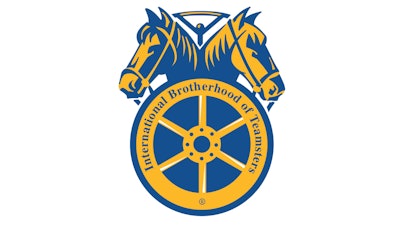 Teamsters Local 777 members working at five different dispensaries owned by Verilife, a subsidiary of PharmaCann, have voted to ratify their first collective bargaining agreements. The collective bargaining agreements combined will cover more than 100 workers upon ratification.
The collective bargaining agreements, which cover workers at the stores in Romeoville, Ottawa, Rosemont, Chicago and Arlington Heights, Illinois, all have significant improvements, including 20 percent wage increases over the lifetime of the agreements, more full-time positions, guaranteed gratuities and employer-funded retirement contributions.
"This is a perfect example of what can happen when an employer works with us, instead of against us," said Peter Finn, Teamsters Western Region International Vice President and Food Processing Division Director, in a statement. "These aren't just model contracts for creating long-term, prosperous careers in cannabis. It's also a paradigm for labor relations that we hope other employers in this industry can learn to follow."
Local 777 Business Agent Chris Smith is a former worker at Verilife Romeoville; he played a pivotal role in bargaining the five contracts.
Teamsters Local 777 remains in bargaining with Green Thumb Industries (GTI) following a 13-day Unfair Labor Practice (ULP) strike, the longest strike at a cannabis retailer in U.S. history.
Founded in 1937, Teamsters Local 777 represents workers in a wide variety of industries throughout the Chicago area.