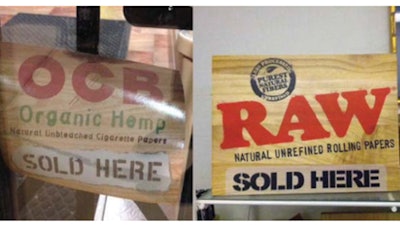 Raw/HBI International
Raw, an international rolling paper brand, today issued a statement about the final resolution of the seven-year court battle with Republic Tobacco which had brought a series of lawsuits against HBI International, the company that owns Raw.
The company said a judge rejected Republic's monetary demands, saying in an April 2023 decision, "Republic requests the disgorgement of every cent of profit from HBI's Raw brand during that time period. This extraordinary request, however, is not supported by adequate evidence, nor is it appropriate considering the other factors of the case."
"Today we are happy to be done with this time-consuming lawsuit," said Raw Founder Josh Kesselman. "Ultimately, we are pleased with the outcome, but that doesn't make this any less frustrating."
The judgment entered in the matter on June 5, 2023 makes final the jury's determination after a multi-week trial that Republic Tobacco willfully infringed on Raw's copyright and trade dress, and awarded to HBI damages of more than $1 million. Including a prejudgment interest award, the Court has found Republic must pay Raw nearly $1.5 million in total compensation. Today's conclusion came after both sides agreed on legal fees that RAW will pay to Republic based on only one of Republic's multitude of claims.
The case lasted seven years and involved simultaneous claims on state and federal issues, with U.S. District Judge Thomas M. Durkin presiding. The June 2023 judgment makes clear that Republic Tobacco was not entitled to either damages nor disgorgement of profits. That result comes even though a jury had previously found Raw had engaged in unfair trade practices under Illinois state law. The jury also found the same claims did not violate federal law.
The company said the case began in 2016 when Raw contacted Republic to point out the similarity between Raw's distinctive Organic Hemp product packaging and Republic's OCB Organic Hemp paper packaging.