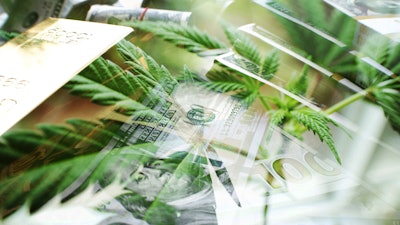 iStock
Paybotic Financial, a fintech provider working in partnership with Regent Bank, Member FDIC, to provide financial services for cannabis operators and cannabis ancillary service providers locked out of mainstream banking, announced today the successful beta launch of its full-suite financial solutions. As a result of the positive feedback and valuable insights gained during the beta phase, Paybotic Financial is now opening the second round of applications, giving cannabis operators and ancillary businesses the opportunity to participate in the beta program and access the comprehensive range of financial services specifically tailored for the industry.
The Paybotic Financial beta program offers cannabis operators the ability to obtain FDIC-insured checking accounts, electronic payments such as wire transfers and ACH payments, and mobile and online access. By partnering with Regent Bank, Member FDIC, Paybotic Financial ensures secure and compliant financial services, addressing the banking challenges faced by cannabis and ancillary businesses that are locked out of mainstream banking.
"The beta launch of Paybotic Financial is a significant milestone for us, as it allows us to offer a comprehensive solution that meets the specific financial needs of cannabis and ancillary businesses," said Eveline Dang, Co-Founder of Paybotic Financial. "After a decade of working in cannabis payments, we understand the banking challenges faced by the industry. We are grateful for the feedback we received during the beta phase, and we are excited to continue refining our offerings based on the valuable insights gathered from our partners."
Participants in the beta program will benefit from a full-suite financial solution, including centralized login to view multiple checking accounts, same day and next day deposit/payment settlements, and nationwide coverage. The program encompasses physical and digital business debit cards, card limit and utilization management, cash management and logistics, ATM placement, and other essential features. Additionally, the platform includes a consumer payments mobile wallet that enables instantaneous budtender tipping, while offering retail dispensaries same/next day and guaranteed funding.
Paybotic Financial's partnership with Regent Bank, Member FDIC, provides a solid foundation for its banking and financial services. Together with its sister companies Paybotic, Accountabis Advisors, and Millers Insurance Group, Paybotic Financial offers a complete ecosystem of professional and financial services.