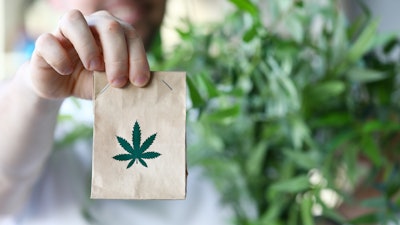 iStock
New Frontier Data, the leader in actionable cannabis data and business intelligence, and Treez, the leading enterprise commerce technology platform that streamlines retail operations within the cannabis industry, announced a new partnership providing Treez POS customers enhanced data insights for new customer acquisition through the addition of New Frontier Data's cutting-edge tools, including Equio, Retail Suite and NXTeck product lines.
Equio, Retail Suite and NXTeck provide dispensaries with a real understanding of their place in the cannabis market and offer actionable steps for engaging new and potential customers. No other offering on the market provides the breadth and depth of consumer data and market insights within a single platform for rapid and successful deployment. Simplifying marketing outreach for dispensary owners who are already encumbered with day-to-day dispensary operations ensures they can grow their market share without a steep learning curve.
By combining the two platforms, retailers can quickly identify the best performing brands and products and the consumers who prefer them. By understanding each in detail, retailers can take action to grow their revenue by adding new customers and increasing the shopping carts of existing ones.