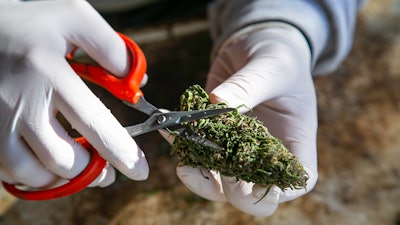 iStock
Goodblend, a medical cannabis company, said it's shutting down its operations in Pennsylvania.
According to the Pittsburgh Post-Gazette, the company will close down its cannabis processing facility along with two retail dispensaries in Erie and Philadelphia. The closures will leave 76 employees out of work.
A spokesperson for Parallel, Goodblend's parent company, said the move will help the company better serve customers in its more established markets.
Goodblend's exit from Pennsylvania comes amid some financial turmoil for the company. According to the report, Goodblend in 2021 signed a long lease agreement for its facility but by late 2022 it had defaulted and accumulated $5.8 million in unpaid rent and fees. The company is also the subject of another lawsuit seeking to dissolve and liquidate the business.
"Goodblend is insolvent and does not have the funds required to make its lease payments, [to pay] other creditors or to continue its operations," according to the lawsuit.