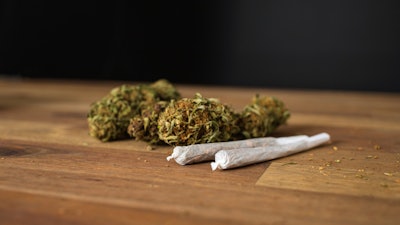 iStock
Lifeist Wellness has closed its acquisition of Zest, a cannabis company based in Canada.
"Zest's addition to CannMart brings an elevated level of growth and innovation through its exceptional cannabis products," stated Daniel Stern, CEO of CannMart. "With the expansion of our product lines, we solidify our position as a market leader. Through Zest, CannMart now offers a wide range of cannabis products, including Liquid Diamond and other hydrocarbon focused vapes, infused pre-rolls and flower, while Roilty provides high-quality cannabis extracts such as live resin, vapes, sugar wax, and shatter. Leveraging our existing marketing and sales teams, we are confident in our ability to further develop the inventive brand and drive continued growth to achieve results on par with the success we have seen with our Roilty brand."
"It is my great pleasure to extend a warm welcome to the Zest team as they join our family of wellness companies at Lifeist," said Meni Morim, CEO of Lifeist. "Our primary objective is to improve our profitability through expanding our product portfolio through strategic acquisitions and internal development, offering consumers a diverse range of choices for unique health and wellness experiences. With the addition of high-margin Zest products, alongside Roilty and other high-quality brands, CannMart continues its growth trajectory to provide convenience and satisfaction to both consumers and provincial buyers in the marketplace."
The acquisition will enhance the competitive position of Lifeist and CannMart in the cannabis industry by adding a complementary portfolio of hydrocarbon vape, infused pre-rolls and flower SKUs to the current product assortment of cannabis concentrates offered by in-house brand Roilty. CannMart, Lifeist's B2B wholesale distribution business facilitating recreational cannabis sales within Canada, will continue to develop and expand the Zest brand's already strong store penetration, and broaden the scope and scale of cannabis category offerings across Canada. The acquisition has strengthened Lifeist's ability to serve the various and evolving needs of customers across the marketplace today and into the future.