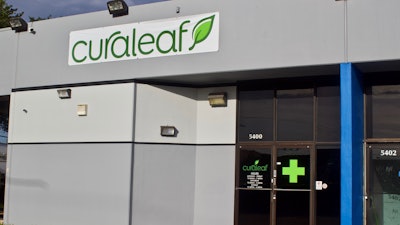 iStock
Curaleaf, one of the largest multi-state cannabis operators in the U.S., reported modest revenue growth during the second quarter.
The company brought in approximately $339 million, up 4% year over year, but saw its net loss expand considerably to $71.2 million, compared to about $21.9 million in the same quarter of last year.
Amid the mixed results, Curaleaf management focused on recently implemented cost controls.
"In Q2 we continued to prioritize the highest return growth opportunities balanced by a relentless focus on driving efficiencies across the business. We made solid progress towards these objectives by shrinking our expense base by 7%, increasing our retail vertical mix to 65% and reducing our inventory by $17 million from the first quarter," said CEO Matt Darin. "As we further optimize our best-in-class CPG portfolio with a continuously innovative and growing brand and product assortment, our focus remains on profitable, responsible growth in every aspect of our business, both in the U.S. and Europe. The fact is that no company is better positioned than Curaleaf to capitalize on the global cannabis market opportunities when the sector eventually and fully unlocks."