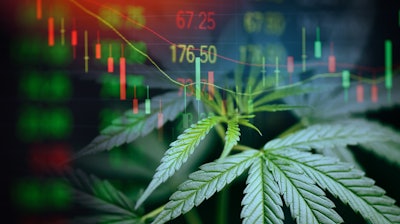 iStock
On August 4, 2023, former Acreage CEO Kevin P. Murphy and Brian Mulroney, former Prime Minister of Canada, resigned as a members of the board of directors of Acreage Holdings, effective as of August 4, 2023.
The company said in an SEC filing that neither of the resignations was the result of a disagreement between the director and the company on any matter relating to the company's operations, policies or practices.
Effective August 4, 2023, the board appointed Carl Nesbitt and Corey Sheahan, Acreage's current Chief Financial Officer and Executive Vice President, General Counsel and Secretary, respectively, to the board to fill the vacancies left by the resignations and neither shall serve on any committee of the board. As non-independent directors and current executive officers of the company, Nesbitt and Sheahan will not receive any additional compensation for their service as directors.
Following these changes, the board is composed of Dennis Curran, John Boehner, William C. Van Faasen, Carl Nesbitt and Corey Sheahan.
The resignations reflect the company's desire to reconstitute the size and composition of the board in anticipation of the company's proposed transaction with Canopy Growth Corporation and the related capital reorganization. In connection with this initiative to reconsistute the board, the company is evaluating corporate governance actions that would reduce its number of required board members to three.