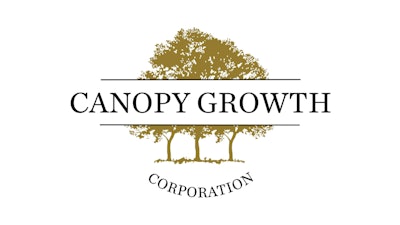 Canopy Growth
Canopy Growth today announced that it has ceased funding BioSteel Sports Nutrition Inc. and that BioSteel has commenced proceedings under the companies' Creditors Arrangement Act (the CCAA) in the Ontario Superior Court of Justice and will seek recognition of that proceeding under Chapter 15 of the United States Bankruptcy Code to give full force and effect to the orders made in the CCAA proceeding in the United States, including a stay of proceedings.
As part of its efforts to simplify its business and reduce cash burn, Canopy Growth previously announced that it was reviewing strategic options for the company's BioSteel business unit, including a potential sale of the business unit. BioSteel's business was a significant drag on Canopy Growth's profitability and cash flow, representing approximately 60% of the company's Q1 FY2024 Adjusted EBITDA loss. The decision by BioSteel to seek creditor protection means that Canopy Growth will limit the further funding obligations in respect of the BioSteel business unit, which is consistent with Canopy Growth's transformation to a simplified, asset-light operating model and focus on its core cannabis operations.
Canopy Growth's financial position is expected to be further strengthened through the immediate removal of the cash expenditures associated with funding the BioSteel business unit and the potential cash proceeds from the orderly sale of BioSteel's assets. Further, the company anticipates the removal of the previously identified material weakness related to the BioSteel business segment upon disposition. In addition, with BioSteel's operating loss and cash burn eliminated, Canopy Growth reiterates its expectation to achieve positive Adjusted EBITDA across its remaining business units exiting FY2024.
"Canopy Growth has marked yet another major milestone in our transformation plan, as while BioSteel's business has shown significant year-over-year revenue growth, and we believe the brand remains an attractive asset, it does not align with Canopy Growth's cannabis focused asset-light strategy. We have repeatedly demonstrated that we will take decisive action to enhance our profitability and ensure we are focused and positioned to be a leader in the North American cannabis sector," said David Klein, Chief Executive Officer.
Recent Transformation Plan Highlights
Since July 1, 2023, reduction of the Company's overall debt by approximately CAD $349 million, with further reductions totalling approximately CAD $95 million expected over the next two quarters1.
Agreement to sell Hershey Drive facility for CAD $53 million. Upon the completion of the sale, Canopy Growth will have sold a total of seven properties for an aggregate gross amount of approximately CAD $155 million since April 1, 2023.
Achieved cost reduction of CAD $47 million in Q1 FY2024, bringing total cost reductions to CAD $172 million since the beginning of FY2023.
Management continues to expect restructuring initiatives announced in FY2023 to deliver combined Selling, General & Administrative Expense and Cost of Goods Sold reduction of CAD $240 million to CAD $310 million by the end of FY2024.
U.S. THC companies that are expected to be acquired by Canopy USA, LLC ("Canopy USA") continue to demonstrate momentum, strengthening and expanding their businesses and Canopy Growth continues to work with regulators to advance its novel structure.
BioSteel has obtained an initial order from the CCAA Court which provides for, among other things: (i) a stay of proceedings in favor of BioSteel and its two U.S. affiliates, BioSteel Sports Nutrition USA LLC and BioSteel Manufacturing LLC; and (ii) the appointment of KSV Restructuring Inc. as monitor of BioSteel.
The CCAA process will allow the BioSteel business to maximize the value of its assets through a court supervised sales process. Canopy Growth remains BioSteel Canada's largest creditor and shareholder and anticipates receiving its proportionate share of any recoveries in the CCAA process.