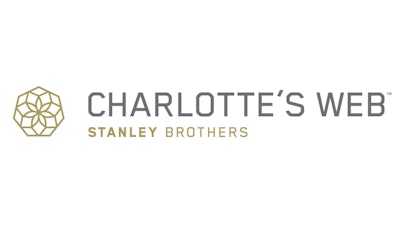 Charlotte's Web
Charlotte's Web announced its founding membership in ONE HEMP, a coalition comprised of top CBD industry stakeholders to support Congress and the U.S. Food and Drug Administration (FDA) through a science and data-backed approach to arrive at sensible dietary supplement regulation.
"As leaders in the hemp-based CBD market that prioritize science, safety, and responsible commerce, we stand united with ONE HEMP to bring clarity and stability to the marketplace. The time for the CBD industry and Congress to act is long overdue," said Jared Stanley, Co-Founder and Chief Operating Officer of Charlotte's Web. "A decade has passed since hemp-based CBD became a wellness choice for more than 45 million daily American CBD consumers. Over these ten years, rigorous scientific research, innovation, safety, and toxicology studies, current Good Manufacturing Practices, labeling standards, and valuable consumer feedback have demonstrated the self-regulation that responsible CBD suppliers have implemented to scaffold an entirely new industry."
ONE HEMP unites CBD industry stakeholders in a pivotal moment to work toward more stringent regulatory standards, including independent third-party testing and accurate labeling. ONE HEMP recently submitted to Congressional leaders new insights and safety studies in response to a Request for Information from the House and Senate committees of jurisdiction. ONE HEMP is confident that the time for federal CBD policy reform has arrived during this Congressional session and is fully prepared to be the leading subject-matter resource for bipartisan action to support Congress and collaborate with the FDA. Charlotte's Web and ONE HEMP invite CBD industry partners who seek the regulatory standards that consumers deserve to join this historic coalition.