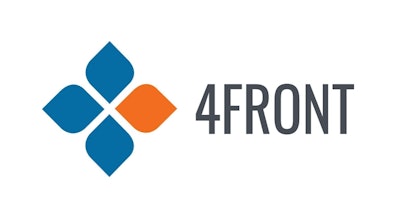 4Front Ventures
4Front Ventures, a vertically integrated, multi-state cannabis operator and retailer, announced that it has partnered with The Weldon Project, a non-profit dedicated to driving social change and furthering federal cannabis reform for those incarcerated for non-violent cannabis-related offenses. Through this partnership, 4Front has joined the non-profit's Mission [Green] Alliance, an industry-wide collaboration in support of the nationwide campaign Round Up for Cannabis Reform. The program allows customers to round up their purchase to the nearest dollar at the point of sale at all Mission dispensaries to donate to The Weldon Project and Mission [Green], as of October 1, 2023. Proceeds will go toward advocacy efforts for legislative reform at the federal level, including congressional outreach initiatives.
The Weldon Project was founded by leading criminal justice reform advocate Weldon Angelos, after serving 13 years for a low-level, non-violent cannabis-related offense. Since its founding, the non-profit has launched several instrumental advocacy campaigns for federal reform and cannabis clemency, as well as provided financial relief and support services, such as legal counsel and re-entry programs, for those impacted by cannabis prohibition. Notably, earlier this year, Weldon Angelos and The Weldon Project's advocacy efforts were influential in the compassionate release of Luke Scarmazzo, who served 14 years of a 22-year sentence for lawfully operating a medical cannabis dispensary.
"We are proud to partner with The Weldon Project and Mission [Green] to advance their incredibly important initiative to support those who have been unjustly affected by the War on Drugs," said Leo Gontmakher, Chief Executive Officer of 4Front. "As an operator, it is our responsibility to do everything in our power to back organizations that challenge outdated systems and beliefs that have impacted the lives of so many Americans. The first and arguably the most important step to driving meaningful change in our industry is empowering those who have suffered at the hands of our criminal justice system while others have benefitted. We look forward to working with Weldon and the amazing team at The Weldon Project and Mission [Green] on a number of advocacy efforts, as well as being able to support the Round Up for Cannabis Reform program on an even greater level as we continue to expand our Mission dispensary network."