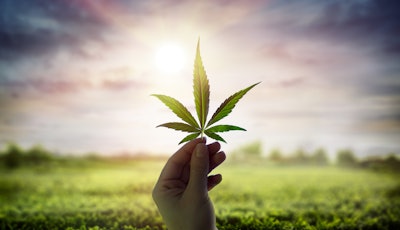 iStock
BDSA, a provider of market intelligence for the cannabis industry, today released its latest five-year global legal cannabis market forecast. The forecast reveals that the cannabis industry is poised to experience substantial growth driven primarily by adult-use sales, with global legal sales reaching $55 billion in 2027.
United States cannabis markets, particularly those in the Midwest and Northeast, are driving adult-use sales growth. BDSA forecasts a compound annual growth rate (CAGR) of nearly 11% from 2022 to 2027, resulting in a $43 billion legal U.S. cannabis market in 2027. The adult-use channel is expected to represent a significant $35 billion of those sales.
"New York, Missouri, New Jersey and Maryland are set to experience significant market growth, with New York and New Jersey each projected to be $2.5 billion markets by 2027," said Roy Bingham, co-founder and CEO of BDSA. "While mature markets like California and Colorado continue to face stagnating or declining sales, Michigan has emerged as an outlier and is expected to become a $3.8 billion market by 2027."
BDSA forecasts a return to modest sales growth in California in 2025, and the market is expected to rebound to $5.24 billion in 2027. Despite a sales decrease in 2022, Colorado's cannabis market is stabilizing with expected sales of $1.6 billion in 2023, followed by eventual single-digit sales growth to reach $1.7 billion by 2027.
In Canada, legal sales are predicted to increase by 9% in 2023, reaching $4.6 billion. With a projected 5% CAGR from 2022 to 2027, the 2027 market will reach $5.3 billion in legal sales. Adult-use sales are anticipated to account for $4.3 billion in 2023, while the medical channel will gradually decline to $200 million by 2027.
Global markets beyond the U.S. and Canada are set to experience substantial growth, expanding by 38% in 2023 to reach $2.4 billion in sales. International cannabis markets are projected to maintain a 29% CAGR between 2022 and 2027, reaching $6.3 billion in sales by 2027. This growth will primarily come from adult-use channels, with Germany scaling back its legalization plans, but still introducing a limited pilot program. In Mexico, adult-use sales are forecasted to start in the second half of 2024 and reach $1.5 billion by 2027.