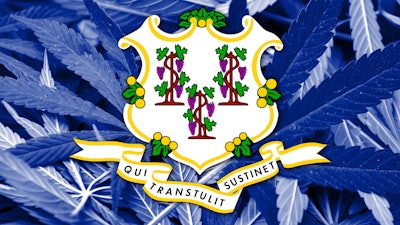 iStock
HARTFORD — Connecticut's Department of Consumer Protection (DCP) today announced that preliminary data shows October 2023's combined sales for adult-use cannabis and medical marijuana totaled nearly $25 million.
The adult-use market recorded more than $14.7 million in sales during the month of October, while the medical marijuana market recorded more than $10.1 million in sales for the same period.
Medical marijuana sales have steadily declined since March 2023 while adult-use sales have jumped month-to-month since the market opened on Jan. 10, 2023.
In October, medical marijuana patients purchased 277,552 products, which has held steady since July. Adult-use consumers purchased 393,642 products, a new high in the young market.
The average product price for medical marijuana patients was $36.48 in October, while the average price of adult-use products was $37.55, both down slightly month-over-month since July 2023.
In October, 53 percent of sales were flower, while vapes made up 28 percent of sales and edible products represented 10 percent of sales.
The data was collected through the state's Seed-to-Sale Tracking System. DCP does not make revenue projections, set sales expectations, collect taxes or regulate prices.
The preliminary data does not include taxes collected at the point of sale on adult-use transactions and is subject to further review by the department.
Medical marijuana patients do not pay taxes on the purchase of their medicine.