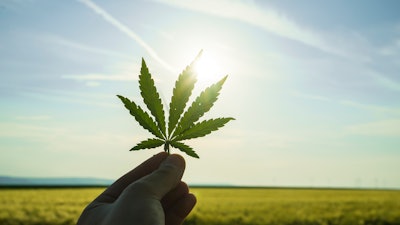 iStock
Ohio residents last week voted to legalize adult-use cannabis sales. The state is on track to become the 24th state to approve recreational use.
Ohio now has an opportunity to take several strategic steps to ensure it doesn't repeat the mistakes of other state regulators in the past.
According to Jack Grover, founder and CEO of industry packaging supplier Grove Bags, Ohio should establish a regulatory framework that is responsive to the unique dynamics of the agricultural commodity market. The Ohio native also thinks the state should draw insights from other states that have already implemented cannabis programs. "By learning from their successes and challenges, we can create a more effective and adaptable system," Grover says.
However, Ohio might be going with more of a cut-and-paste form of regulation. "Like the 23 states that came before, Ohio chose to follow the same, intrinsically flawed 'Colorado' model when legalizing cannabis," says Lezli Engelking, president and founder of FOCUS, the Foundation of Cannabis Unified Standards. "Until a state decides to invest the time to truly understand what is and isn't working, from more than simply a regulatory tax perspective, nothing will change."
The amount of licenses issued by the state could also dramatically impact the market's success. For example, cannabis professionals in New Mexico have raised concerns over market saturation due to too many licensed operators. Similar problems have cropped up with cultivation licenses in Michigan and the entire West Coast. On the other side of the spectrum, cannabis cultivators are suffering in New York because of delays in rolling out retail licenses.
Grover stresses the importance of striking a balance. "Over-licensing can lead to an over-saturation of the market, which may inadvertently fuel illicit operations. Too few licenses can add to a lack of access and fuel monopolistic markets," he says. "By carefully controlling the number of licenses issued, we can avoid creating an environment where illegal activities thrive."
Grover says a more measured approach could give Ohio a unique opportunity to promote social equity within the industry and ensure that marginalized communities have a fair chance to participate.
Public safety is another top priority for Ohio. Grover emphasizes the importance of establishing consumer trust with robust quality and safety regulations. "These regulations will not only provide assurance to consumers but also ensure transparency in the cannabis industry. By emphasizing quality and safety, we can build credibility and public support," he says.
According to Grover, Ohio should also maintain a clear distinction between the medical and recreational cannabis markets. In several states, the medical market has dwindled as patients shop at adult-use dispensaries or retail locations fail to adhere to rules to protect medical users, like those that set aside specific times for registered patients.
"Protecting the integrity of the medical program is vital for the well-being of patients," Grover says. A separation between medical and recreational markets will ensure that patients who rely on medical cannabis have access to treatment without interference from the recreational market.
Grover also asks industry stakeholders to advocate for banking and financial services. "To address the inherent challenges of a cash-heavy industry, we should advocate for state-level solutions that provide banking and financial services to cannabis businesses," he says. "This will significantly reduce the reliance on cash transactions, enhancing security and accountability in the industry."
Finally, Grove believes that Ohioans must be "responsible stewards." He says operators should uphold the principles of ethical business conduct, environmental sustainability and social responsibility. "By doing so, we can ensure the long-term success and acceptance of the cannabis industry," Grover adds.